**IMPORTANT NOTICE**
Effective immediately until further notice, if any players in the Topspin Volleyball league leave Vancouver Island or visit any high Covid-19 exposure city like Nanaimo or Port Alberni, or visit any high Covid-19 exposure areas such as Vancouver Coastal region or Fraser region, we ask that you self isolate upon your return to Victoria and not come to volleyball for 2 weeks in order to minimize potential exposure to other players, to help reduce the spread, and to keep other Topspin players safe.
Thank you for your understanding and cooperation.
Topspin Volleyball Gym Locations
Submitted by topspinvolleyball on Fri, 06/27/2014 - 00:40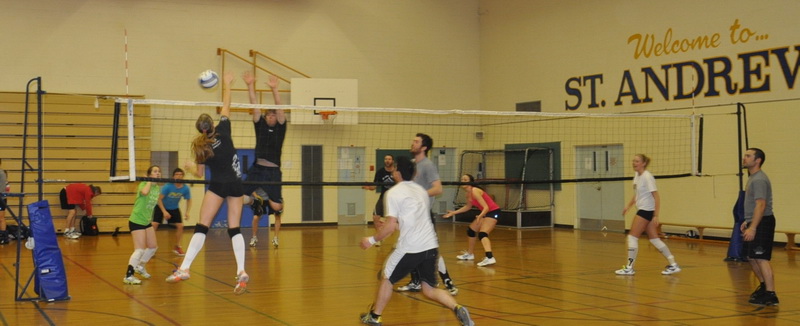 Gym Locations
 
*Click on the school to view the location on a map
 
Arbutus School - 2306 Edgelow Road off of Gordon Head Road (entrance/gym from parking lot).
Cedar Hill School - 3910 Cedar Hill Road (parking lot/gym is on SW side).
Colquitz School - 505 Dumeresq St.
Commonwealth Place - 4636 Elk Lake Drive (gym is to right of entrance).
Lansdowne School - 1765 Lansdowne Road (entrance/gym on NW side).
Mt.Doug School - 3970 Gordon Head Road (parking lot/gym is on NE and NW side).
Pacific Christian High School - 654 Agnes Street (gym is downstairs to the right).
Reynold's School - 3963 Borden Street (enter through doors on SE side, go down hallway and to the right).
Royal Oak School - 751 Travino Lane (enter through gym doors NW side, down by outdoor basketball courts).
Spectrum School - 957 Burnside Road West (enter through glass doors by parking lot, walk through first gym to the second gym).
St.Andrew's School - 880 Mckenzie Ave (enter through gym doors on SE side).
St.Margaret's School - 1080 Lucas Ave (gym on SE corner by parking lot).