**  UPDATE  **
Royal Roads Cafe is now open for breakfast at 9:00 am on Saturdays and Sundays. 
Limited dine-in service is available again at Royal Roads Cafe. Take-out service is available as well as limited outdoor patio dining service (not heated). Please check for any updates to our restaurant operating hours.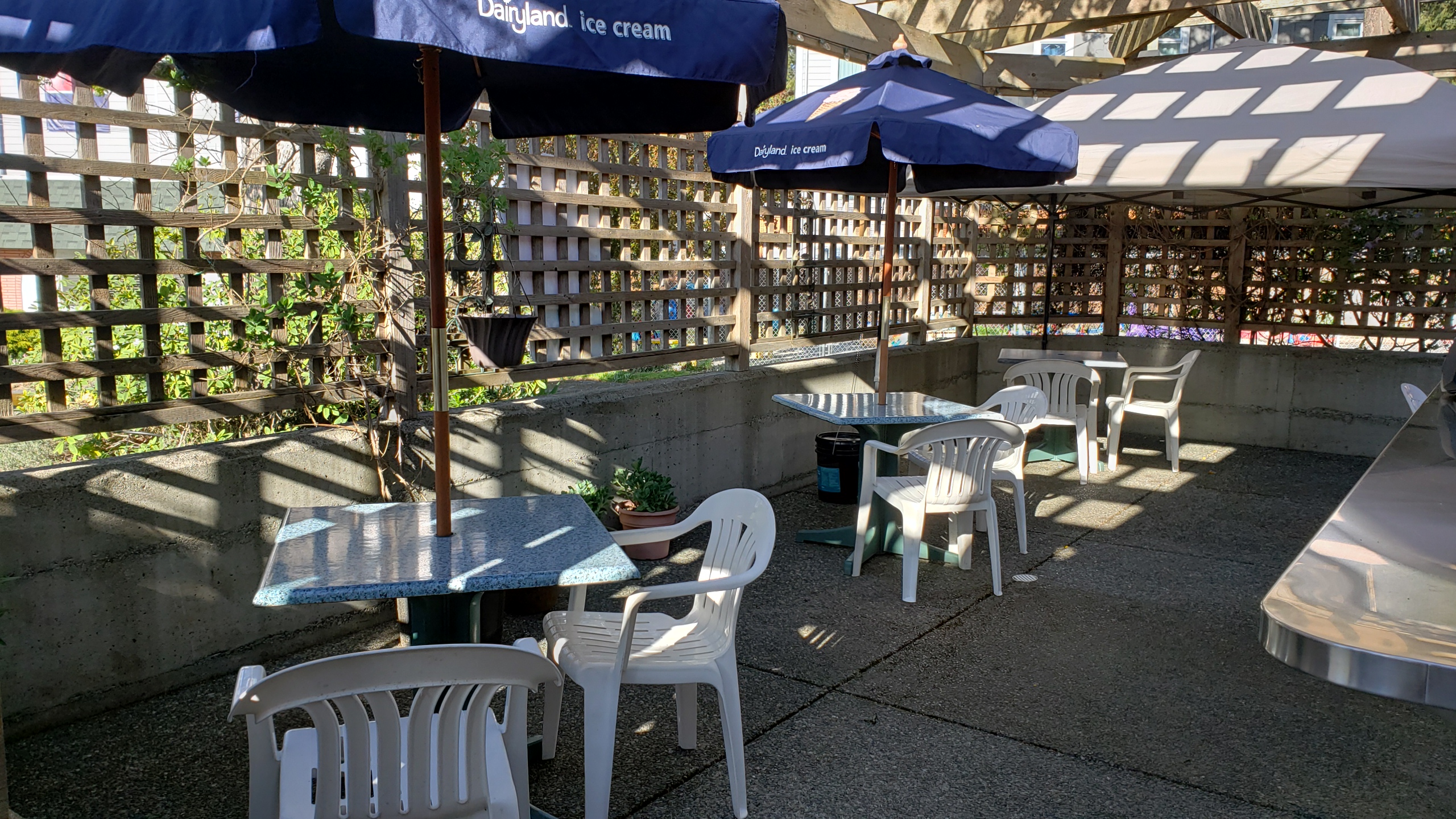 Breakfast, Lunch, Dinner & Ice Cream
Serving hungry families in Colwood and the West Shore since 1997, Royal Roads Cafe prides itself with homestyle cooking. Come on in and check out our breakfast, lunch & dinner favorites. We have lots of hard ice cream flavours too!
---
Hours of Operation 

(UPDATED)
Limited dine-in service is available. Take-out service and limited outdoor patio seating is also available.
Thursdays, Fridays & Holidays - 11:00 am - 8:00 pm
Saturdays - 9:00 am to 8:00 pm
Sundays - 9:00 am to 8:00 pm
Mondays, Tuesdays & Wednesdays - Closed
---
Where We're Located
1951 Sooke Rd. Colwood, BC V9B 1W2 (You can find us just before the entrance to Royal Roads University)
Tel: (250) 474-3628