Answer: If you are wanting to share any published content on Kloverpoint with others via email, simply click on the "Email" button at the bottom of the Kloverpoint page that you wish to share.

Clicking on the "Email" button will launch the default email client on your computer. If you have not set up the default email client on your computer and you send/receive email through webmail services, you can click on the "Share" button and select "Email" from the list of other services (or type "Email" in the top Search bar). This will launch a third party Email service that allows you to enter the "To" and "From" email addresses, and a detailed message (optional).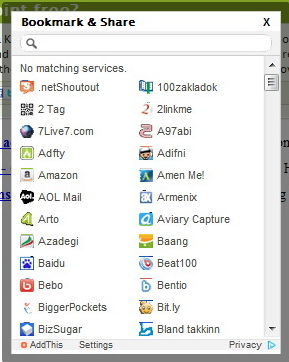 If you select "Email", a pop-up window will appear where you will be using the email service provided through a third party. If you have Gmail, Yahoo, MSN, or AOL email accounts, you can select those options to share the Kloverpoint pages through the Email feature or you can select those services when clicking the Share button.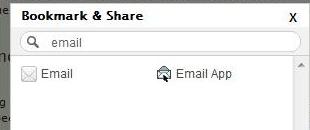 Links to the Kloverpoint published content will be auto-generated and inserted into the Email message.