**LEAGUE RESTART NOTICE**
UPDATED JUNE 18th
Following up on the recent announcements from the Provincial Health Officer on easing COVID-19 restrictions (BC Restart Plan Phase 2) and the updates from Volleyball BC dated June 15th, Topspin is excited to announce that its Summer outdoor volleyball season will resume under normal operations. Topspin's Summer Outdoor League is scheduled to officially begin on July 6th/7th. We will be running co-ed 3s/4s on Tuesday and Wednesday nights until August 24th/25th. If you are interested in registering a team for Topspin's 2021 outdoor Summer league, please contact us.
Welcome to Topspin Volleyball
Victoria's largest indoor volleyball league
Looking to get some exercise? Love to play volleyball? Come out and join our leagues. We welcome players of all levels from recreational to highly competitive. Topspin Volleyball has been running since 1997 and our Friday night indoor volleyball league is the largest indoor volleyball league in Victoria which runs from September to March/April. Following the indoor sessions, we offer our outdoor leagues at Beckwith Park. The Spring Session runs May/June and the Summer Session runs July/August.
Come on out and join our league. Most importantly, we want you to have fun!
Contact Info:        
Email: fuji@topspinvball.com or bruce@topspinvball.com
Phone: (250) 883-3854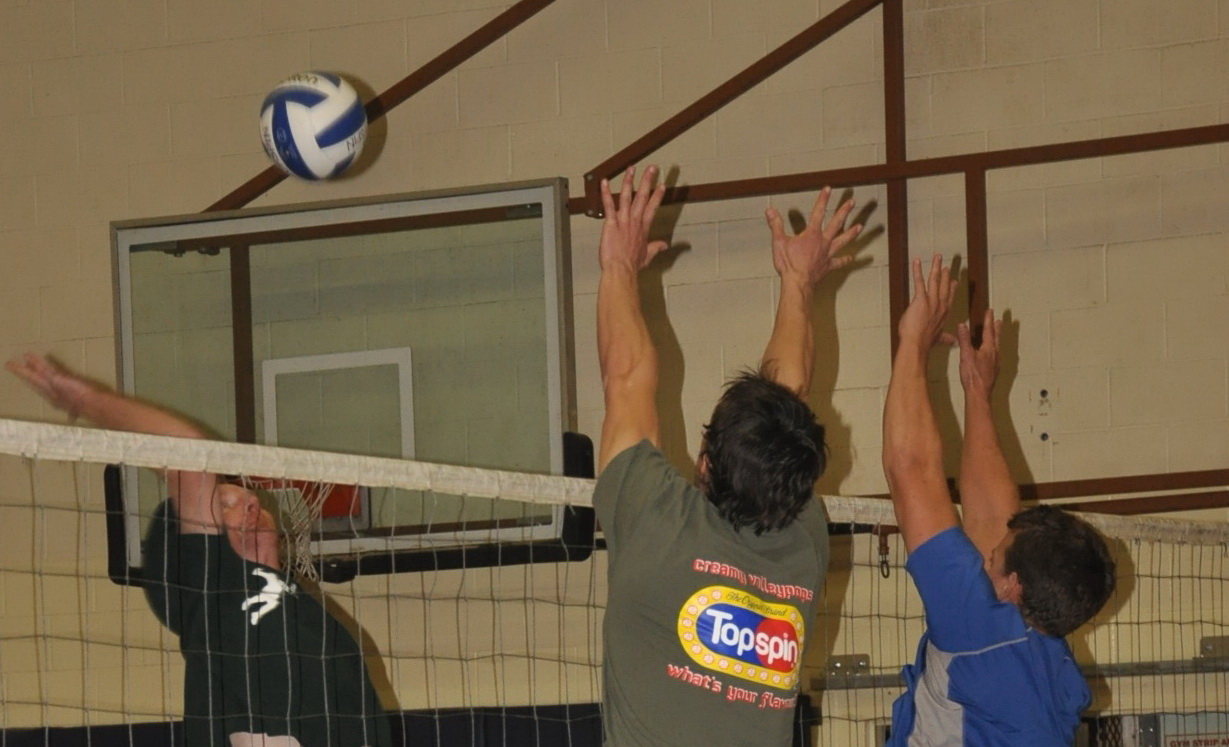 ---
Topspin Volleyball Turns 20!
Celebrating 20 years of pounding volleyballs
Thank you Pam Dupont from Pammiecakes Bakery (@pammiecakesbc) for making the awesome cake and cupcakes, which we shared at our Winter 2017 end of indoor season social at 1550s.
To all our players: Thank you for your support over the past 20 years!
Fuji, Don, Ron & Bruce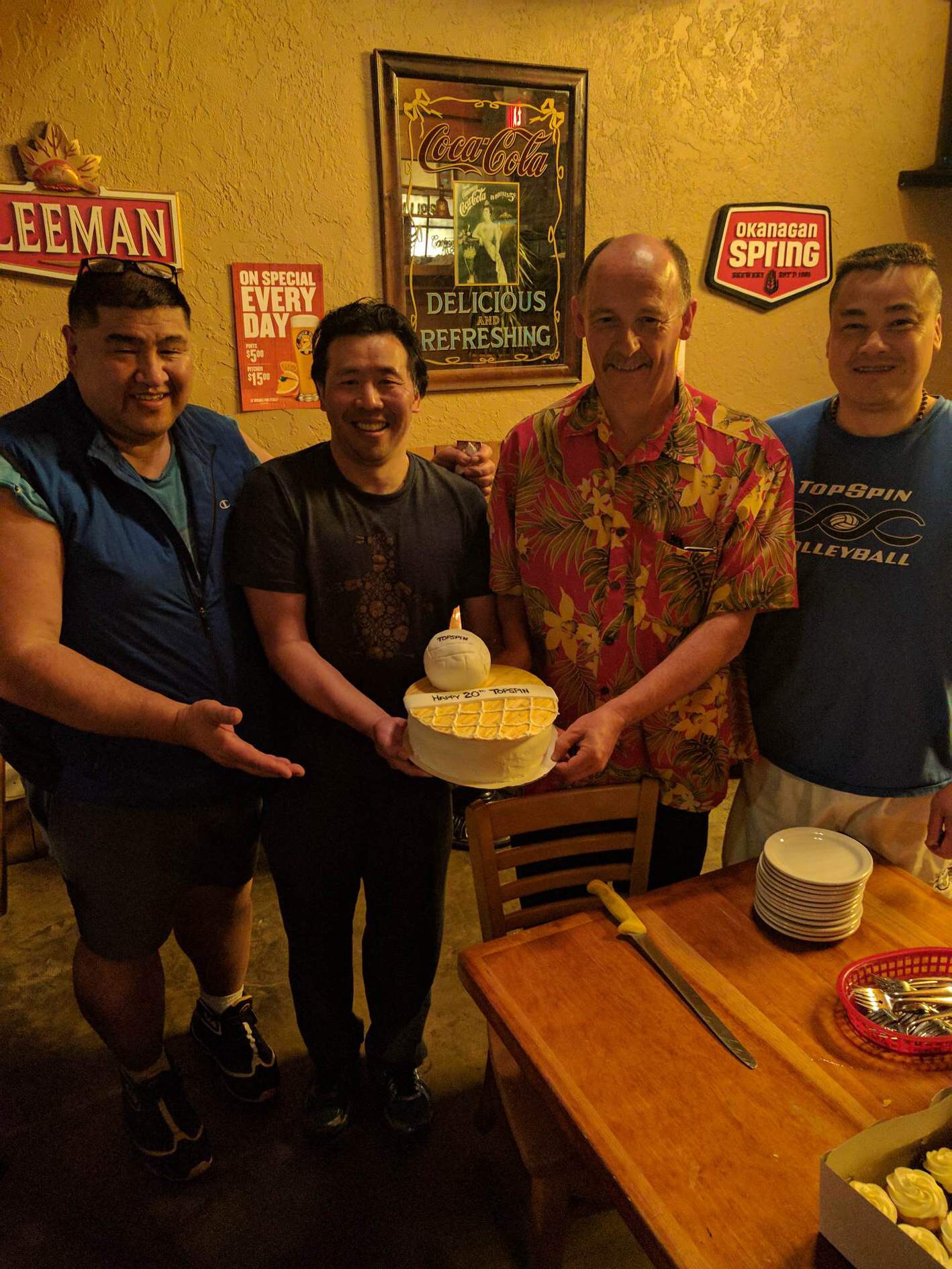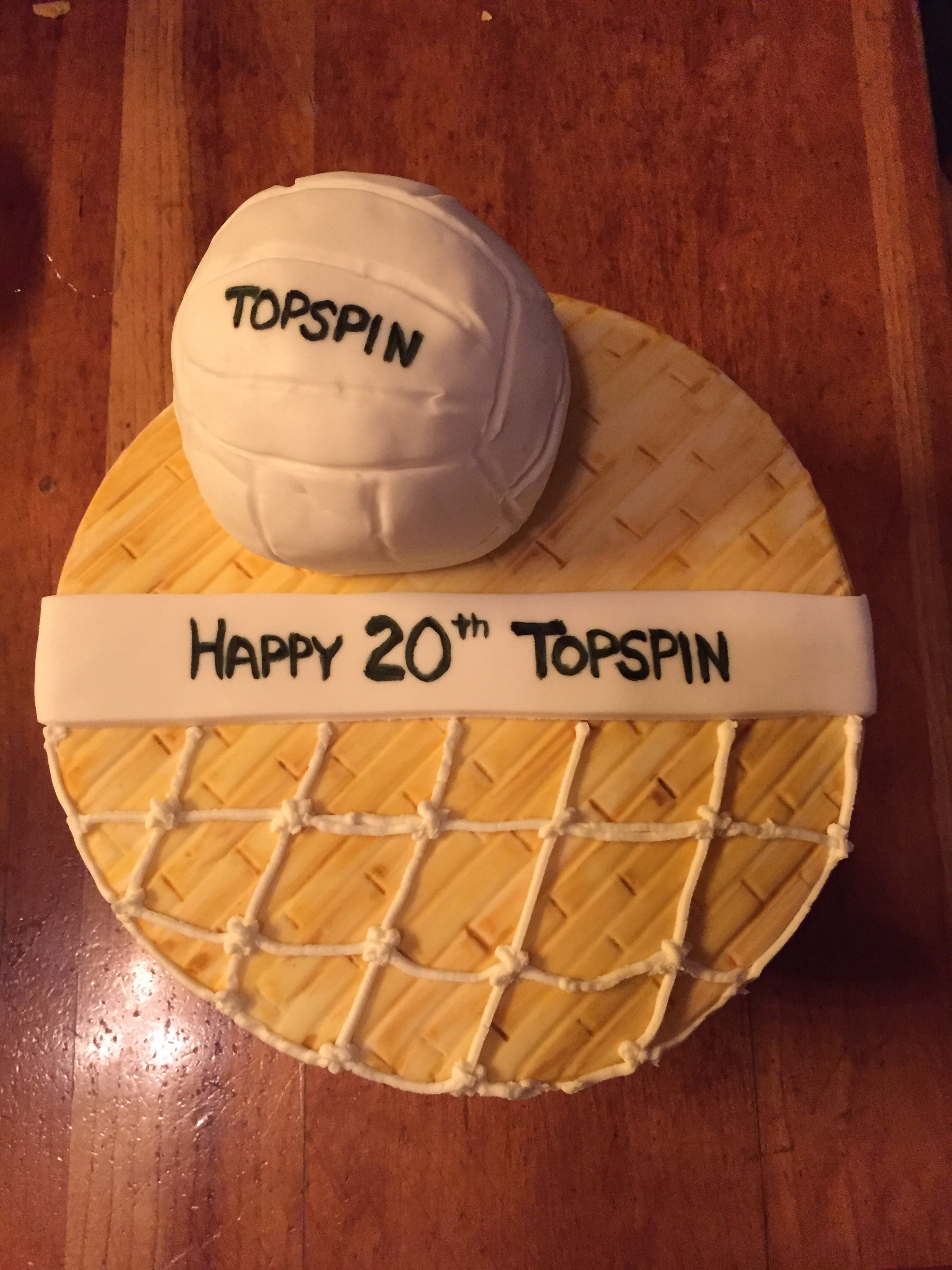 Check out the Chek News segment on Topspin:
The Team at Topspin Volleyball